Tag Archives:
rode rockumentary
This part will focus on post production, usual step for any kind of video work you would like to present to your audience.
The very first bit of the whole chain is to have all  your clips matched in terms of luminance. In the IRE scale the blackest point has to be set to 0, while the whitest to 100.
This way you know that anything below 0 will be totally black and anything above 100 will be pure white; both 0 and 100 are the threshold to get any detail in your picture. You have to do this work for all the cuts in your final editing, plus balancing out the RGB channels. It's quite a tedious work, but once it's done, you'll know that the whole piece will be like one.
The next step would be to fix any issues, like under or over exposed areas of your footage… hopefully you will not have to deal with it, but chances are that it might happen if you are shooting solo or on a very small production. Especially doing exteriors, it's difficult to control the action and the tech part as well. Never mind if you are shooting manual as well, we film-makers mostly do.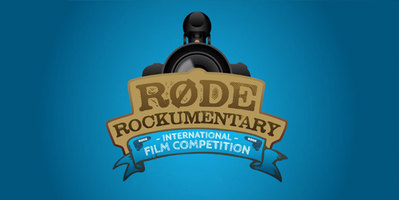 The good news is that this video got the 3rd prize in this great competition engaged by respected worldwide manufacturer Rode.
I guess it cannot be called "news" anymore as it was awarded a month ago, but I have been shooting something else,  I had little time to write this behind the scenes (BTS) post.
I saw this opportunity on Philip Bloom's website  http://www.philipbloom.net just a month before the actual competition deadline and the main idea behind it came to me pretty quickly, while I was driving along the motorway.
I tried very hard to have other people on board to help out, but for whatever reason they had, no one was able to make it.
In end I was on my own expect some little extra help I had in the final scene of the short movie, in which a baby is featured.
I thought I should have dropped it, at first. Too much to shoot, too little time and a one man band, tough I felt the idea was great, I really wanted to shoot this and what the hell I already shot something all by myself.
So I took the plunge, and went for it.