Tag Archives:
post production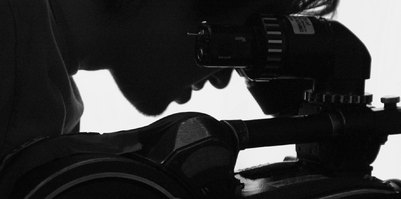 It safe to agree that taking pictures and film making differ but the term "motion picture" is somehow strongly related to photography.
In other terms, we could say that making films is taking pictures with a motion camera. This art is also known as Cinematography.
What difference is there between the term "cinematographer" and "director of photography" often abbreviated in DP or DoP ? To many, both terms seem quite interchangeable. Some insist that a cinematographer is a DP sitting behind the camera, but this is far from being universally accepted.
I decided to shoot knifed for two reasons.
First of all I wanted to see how I could cope in "extreme" conditions, by that meaning I was completely alone and 100% exteriors. Different times of the day. Freezing cold.
Secondly in this part of Italy it does not rain that often and never you mind about snow. It was quite peculiar and I was eager to see how the woods would have looked like. Damn beautiful.
There is a third reason. I wanted to make up a simple story without too much hassle, no lines, no storyboarding, no actors, no audio recording.. no nothing. Straight and simple, just planned on the fly.
I shot it over two days because the first day I was literally freezing just by holding the metal legs of my tripod. Could not think straight so I had to come back one more time, also overnight I figured out I would have to make few more shots to have all the visual imagery I was after.