A buying guide to LOMO LENSES
I decided to write this post because I own a set of LOMOS and because the information about these wonderful lenses is scattered all over the web and not easy to find.
Russian glass is really too big of a topic to put in a single post but the crux of the matter is that you can buy a set of 4 standard LOMOS lenses for USD 1500. Special LOMOS would be at around 4 fold.
What if a country had the resources like the USSR did, so they could have access to the best chemicals available and of the highest grade to forge cinema lenses. It's not quite what a privately owned company could possibly do.
LOMO lenses are 35mm lenses made in the USSR,  LOMO stands for Leningrad Optical and Mechanical Factory or Leningradskoye Optiko-Mechanicheshkoye Obyedinenie. The factory was apparently founded in 1962, in the city now known as St Petersburg. LOMO created a lot of archetypical and interesting cameras over the years.
During WWII, the LOMO plant supplied the Soviet military with binoculars, rifle scopes, etc. After the war, the LOMO plant also created cinema and still photography lenses, microscopes, and telescopes.
After the fall of the Soviet Union, LOMO was privatized in 1993. Nowadays LOMO seems to have left all camera production behind and is focusing on scientific and industrial grade optics, featuring about 150 kinds of products. More than 6,500 employees work for LOMO. Lomo, Moscow it's not out of business, they make the Illumina Super Speeds professional cine lenses.
LOMO has various logos, the most common of which is the one depicted on the right. It looks like it says "OMO", but the upside-down V is actually a Cyrillic L. Some versions of the logo have a ball on top of the L's point, some an entire ship and some other just have the logo in full writing and it kind of reads "nomo"
You can find both spherical lenses and anamorphic lenses on the market nowadays. These are not attachments like the Kowas or the Iscoramas, they are proper lenses much like the Hawks or the Panavision C series.. to name but a few.
If you can find the super speed russian lenses that bear a "CKBK" or "MKBK" or "EKRAN" insignia, they're great lenses, the best of the Russian lot. Those will indeed have a higher price, finding a matched set for $6000 would be a hell of a bargain though. Consider that if you're buying Cooke Speed Panchro lenses Series II or S3 you are looking at even higher prices. However it's kind of a mess in regards to LOMOS, so be careful if you're shopping, know who you're buying from and do not be afraid to ask questions.
The higher end stuff from the 80's and 90's ( mostly the first 2 digits of the serial # is the year it was made ) and anything CKBK or EKRAN is very worth checking out. You'll see some crazy off stuff too… Might be amazing, there are some experimental lenses out there. Apparently CKBK was the basic research-and-development center with experimental, small-serial production.  Instead EKRAN was the manufacturer of cine equipments and lenses.
Knowledge of this precious Russian gear requires effort. Sifting through the web, I've found these websites to be very resourceful
http://www.geocities.ws/kinor35/lenses/prime-wide-lens.htm
http://konvas.org/faq/whats-the-look-and-feel-of-a-lomo-lens-compared-to-zeiss-cooke-other.html
You can get them mainly in two mount, OCT18 and OCT19. I personally would recommend the latter , they have better mechanics so they superseded the OCT18. They are Superior to PL mounts in terms of their strength. OCT-18 has sometimes been described like a cross between ARRI Standard and Eyemo lens mount, Russians engineers seem to have altered the ARRI standard mount of WWII captured cameras so that Russian lenses would only fit Russian cameras like the Konvas or the Kinor.
LOMOS have a serial number and a model number printed on the optical block. As mentioned before the serial gives you details about the year of production and the model is always an OKC followed by 3 numbers that tell about the design of lens.
For example OKS 16-35-1 :
16 – number of total designs,
35 – means 35mm focal length,
1 – version of modification of 16 design.
The higher the first number, the better as in the fact that the lens is modern.
The lenses can have design of optical blocks with " normal " level of resolution 40/50 lines per mm (which is anyway quite  high for a photographic lens), special series of "soft" optical blocks with resolution 20/30 lines per mm and special high resolution Ekran series with resolution 50/70 lines per mm. Below you can see what an Ekran looks like.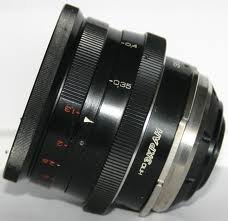 On the other side, the lenses can have " normal " speed optical blocks ( f2.0 or f2.8 ) and " fast " speed optical blocks ( f1.2 or f1.8 ). The Russian lenses have a two digit resolution performance, the first number indicating  the resolution at center of lens, 3and the second at the corner of the film gate, on fixed distance from center. These are photos of my personal collection, consisting in a 18mm,  35mm, 50mm and 75mm: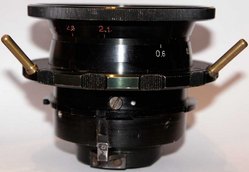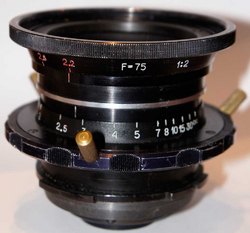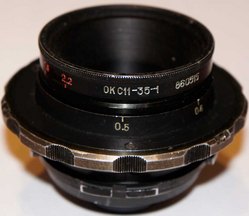 Apparently tests were made  with full open aperture. And even more apparently the lens will have maximum optical quality at full open aperture, which would be quite peculiar.
What footage looks like. Some would say that the LOMO are very good, much like a cross between a Cooke Series I and a SCHNEIDER or ZEISS of WWII vintage. And about the CKBK's and EKRAN that they are like Leica R's but more smooth and dreamy and painterly. Although we have to be careful and make clear if we are talking about earlier LOMOS or later ones, which are more neutral in color.
In any case the below are some frame grabs from my personal test footage, on a hacked GH2. You can see what the bokeh looks like as well, lovely and creamy.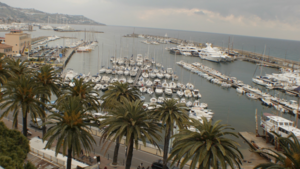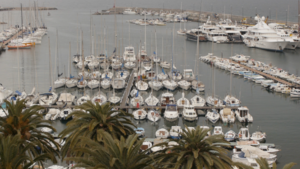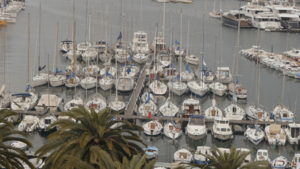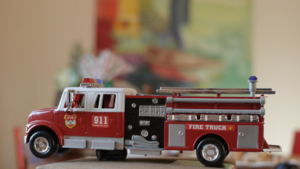 I would not advise to pay a lot of money for a wide angle, they tend to be quite soft in the corners.. unless you have the seller guarantee and even better a shot as a proof. Possibly some EKRAN, CKBK or later design would be better than what I have in terms of wide angle.
I personally dealt with RAFCAMERA and I found him to be a a very good seller, serious, competitive and fast. Overall I can recommended him as your source for your set of LOMOS. His website:
http://rafcamera.com
If you shop around carefully enough you can find OCT 19 mounts for many cameras, including EOS and PL.