DSLR film making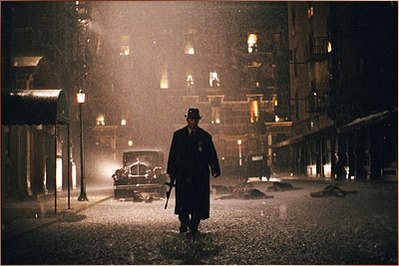 In this post I would like to spend a few words on how cinematography was a gift to me, in the same way DSLR film making has been.
I guess I was born in a very judgmental family. Back in the days my mum and dad used to chat a lot about how things should have been done, how they would have done stuff, how this or that was entirely wrong and so on. Call it fate or Karma, but in the end I ended up being a super critic for a long part of my life. Just because I did not realize I was critic, to me it was just being "normal". Apart from the fact that it's hard to draw a line, and say what can be considered normal and what can't,  I guess it's just how you feel about your world.
Doing some group therapy, getting a partner and having a baby…. well, that changed my life. Even more doing what most might call "spiritual" work, rather I would rather call it just food for your soul. The path ahead of me it's rather long, mostly you will never end walking,  again that is just "normal" now.
All this boring introduction to give you a little fainted picture of who I am. Somehow cinematography changed my vision, and indeed changed my life too. It's just different how I see the world, and what to me seems beautiful or ugly, if a line can be drawn at all.
To tell the truth I think I cannot use the word "ugly" anymore. I used it a lot along the word "sucks" or the likes but somehow that has changed for the best. I am quite happy about it, I must say.
If I walked into an underground garage, lit only by cold tungsten lighting, no longer I would think "oh my god this sucks to death, let me get out of here now" but I would look at it, breath in and look at it gain. Actually, I can now stare at it and see how beautiful that dull concrete is. Not as magnificent as a sunset over the sea, but still quite remarkable. I mean, it could have character, it could be gritty and a good setting for a music video .. or just go along with the emotions of the main character if I was to shoot a narrative video.
I guess this is the point. Framing things, looking at them deeply and in their essence I started to realize that there is a beauty even in things that most would describe as meaningless, even if not totally ugly. I am grateful to DSLRS in that sense, they accelerated this process even further.
I started to get into filming quite a bit when first HDV got out. I used to have a Canon HV-20 consumer camcorder, and for the price it was bloody great. A consumer camcorder with a fantastic potential. Then I started to crave for more, yes it was cool but you know the way we're made….. always unhappy and looking for more. So I went into the depth of fields adapter business and that did last a fair bit…..  it was like the first time you met a woman. The last one might not have been as pleasant 🙂
Then it was all 5DmkII business, and it literally blew me away (and not me only), truly expensive but hey, it was so kick ass, you could not believe your eyes. I had to call a friend to double-check what I was seeing was really happening. Then somehow I got in love with the GH2, it was not as bold as the 5DmkII in terms of size, color output, feel but when in resolution terms it always felt better….. and the 5DmkII footage always looked like it had a blur filter on it in comparison. Perhaps you do not notice this much on Vimeo or on You Tube but on a proper 42″ TV set, well, you do.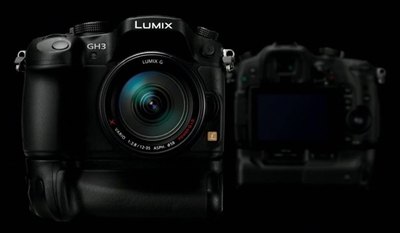 I must say that the DSLR film-making business brought a lot of joy to me as I started to develop further my knowledge as a DP, I could finally swap lenses, make choices and make credible footage that could challenge the big boys. What great times we live in, 5 years ago you would not have even imagined this would have ever happened. Right now the excitement is not over because the GH3 is minutes away, and god knows what else it's right there just around the corner.
Perhaps, with better cameras, codecs, sensors etc we'll lose out the daily excitement brought by hacks, I must admit I had truly a great time at the Personal View forum.
I am saying this because It's pretty much clear that the successor to the GH2, the GH3, will have a better codec so maybe it's all there out of the box.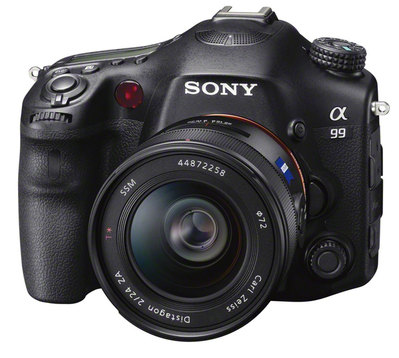 On one side this is great because it means stability, and reliability out of the box  but it lacks a bit of heart that Nick Driftwood, LPowell and Cbrandin put in their hard work to better a powerful but crippled camera….  the GH2. Are those times over? I have asked myself this question, and I do not have a straight answer, perhaps we can draw the conclusion that there is always room for improvement and if the new AVCHD will be better, it will not be " final ". I mean: a 4:2:2 10-bit potentially could be hacked into full 4:4:4 RGB.
One annoying thing I would gladly leave behind though, would be the rolling shutter issue. I can now say that it sucks, and I think we all agree about this. I find it so outputting, frustrating and ultimately so fake. That was an area CCD sensors had not to deal with, CMOS brought higher definition and possibilities but on the cons side we have rolling shutter. The GH2 has this issue, lesser than other DSLR but the disease is still there….  we'll see if the successor will heal up. Surely it will improve things in general.
Photokina 2012 is right here and more exciting tools are ahead of us. The specs of the Sony A99 are impressive, so is the Canon C100.  Better brushes for your canvas, new pictures and more beautiful than ever. When you watch someone's work the image strikes you, but talent blows you away and that only will be the next challenge.