Converting a Bolex Yvar 36mm lens to Cmount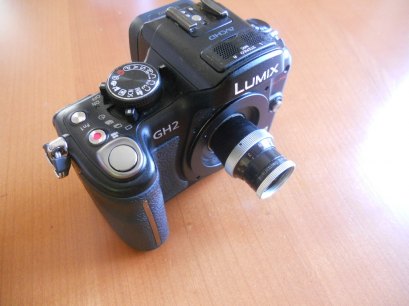 I know what you're thinking.. why going through all this mess when this lens is not that fast. Thing is I own a 75mm Yvar AR and I love it to bits. It's  sharp even wide open, contrasty and it's got beautiful colors. And it's a vintage 50 years old lens that can still produce stunning images on the cropped sensor DSLRs.
The Bolex camera was made in 8mm and 16mm versions. It's a precision Swiss design and a variety of lenses were made in different formats from Kern Paillard themselves, along with Canon, Schneider, Cooke, C to name but a few . The Kern's one are A grade stuff and perhaps they are so sharp because 16mm film has to resolve more details to look decent once projected.
I like to shoot vintage, it gives your video a distinctive feel and warmth that you could never reach in post. Some 16mm movies lenses can be used on the 4/3 (and micro 43)  formats, but they mostly vignette at 25mm. Wider than 25mm is going to porthole, yes you can use the EX-TELE function but to be honest I am not a huge fun of it..to me the image degrades substantially. Less wide than 25mm,  it's all pretty much pure vintage juice.
These days vintage stuff that few years back in time pretty much  no one would even care of,  has seen prices go through the roof. Crusty copies of Cooke Speed Panchro are going for 1.500USD a piece, and that's pre World War stuff!
The 50mm Kern Paillard Swìtar is now on Ebay at around USD1000. Mad price for a lens that old, but you try to check the prices of the B&L Super Baltars and you will be blown away.
This is to say that there is definitely something to vintage glass that modern lenses are missing. I am totally into that.. although you have to put the right lens for the right job. That is why a DP is there in first place.
Back to Kern and its lenses back then, well, the 35mm focal length is missing. In the 16mm line but it was present on their 8mm product line. On a GH2 sensor? Mmmh.. that is pushing it, isn't it.
But I like 35mm lenses on the GH2 for portrait work and medium close up shots.
That said I bought the little lens. Quite  a bargain, very affordable at $40 on Ebay. I bought a D-mount to C-mount adapter as well, there is only one guy selling it on the whole Ebay site, it's dirt cheap and it came all the way from Hong Kong.
All in my hands I screw it on it on and guess what? it does not focus to infinity.
After a little thinking I was ready to make a move.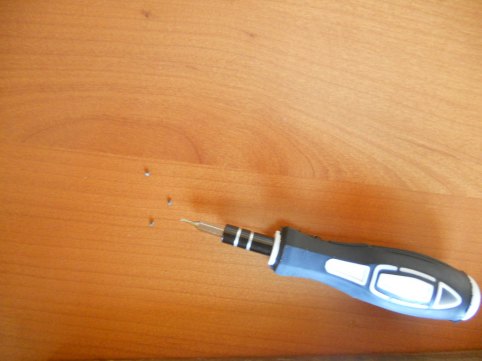 The first step was to disassemble the lens. You have to loose three super tiny screws from the focus ring. Now: I took them off but that was a clear mistake as one jumped off the table and it was virtually impossible to locate it. So do not be silly like I was and just loose them up a bit, it's enough to take the focusing bit apart.
After that, you want to saw away the silvery D-mount bit.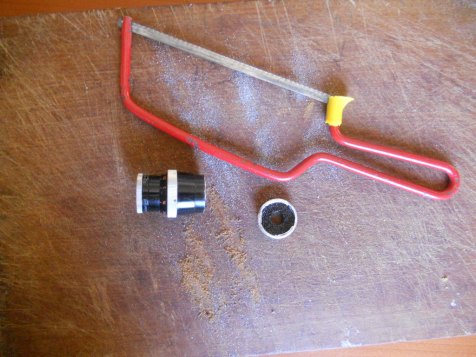 Initially I thought I could glue the D-mount to C-mount adapter directly to the bottom but soon I realized that was indeed going to be an error. Reason being: once screwed in, the mount needs somehow to stop onto the C-mount adapter. I did not take notice until this very moment that the bottom has a slightly bigger part right above the threading and screwed all the way in,it exercises some pressure against the C-mount making the connection firm. Well, sort of, because C-mounts are quite crappy, especially when the focus is stiff the lens tends to un-mount.
Because C-mount adapters are quite cheap these days my best recommendation to you is to glue the whole lens to the mount. It goes without saying that you cannot resell the lens further down the road, or you could but you're limiting your options in terms of potential buyers.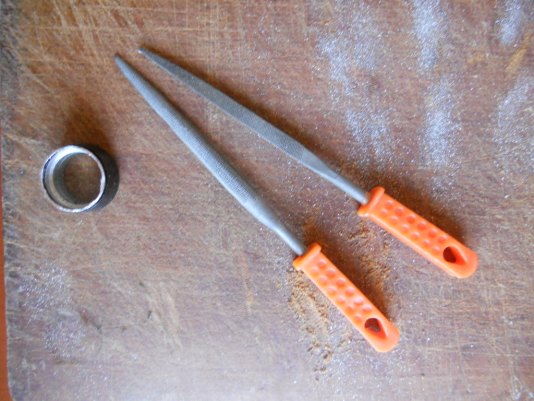 So It was going to look ugly, how could I possibly find the "blocking" bit. Actually, it was not that difficult. The bottom size of this particular lens is quite a standard sized one, you can easily find some suitable parts in a DIY store. I was even more god blessed because I had a rounded brassy donut shaped bit (possibly used for plumbing?) at my disposal. Just the right fit!
The tricky part was to work it to increase the hole size. I guess I would have been far better off with some Dremmel tools. Instead I did it the hard way: manually, long bloody tedious work.
A little bit of epoxy glue did a great job in pasting the donut to the Bolex sawed bottom and the D-mount to C-mount adapter.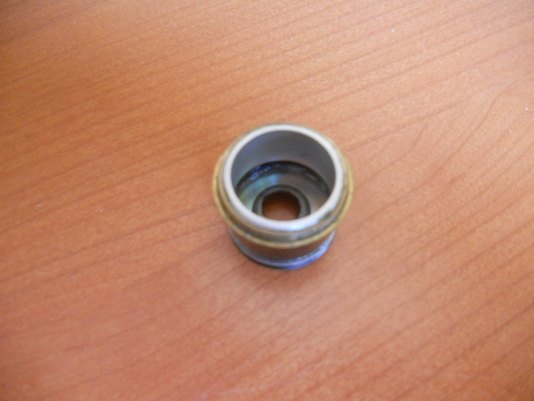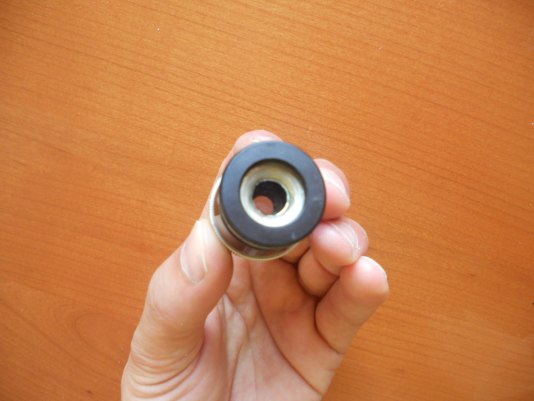 Having dismantled the focus part I had also a chance to re-lube the whole thing, remember to make it as smooth as you can, it will impact less on the C-mount when using the focusw. Actually the old grease was quite greenish looking and all dried out so .. full lubing service for a new 36mm Bolex Yvar 36mm f2.8 lens.
By the way if you look hard enough there is a f1.8 version of this lens as well, it might be worth checking out as (so far) there isn't a huge difference in price. My copy now focuses to infinity, it does not vignette and it's cool focal lenght on cropped sensor for close up shot!